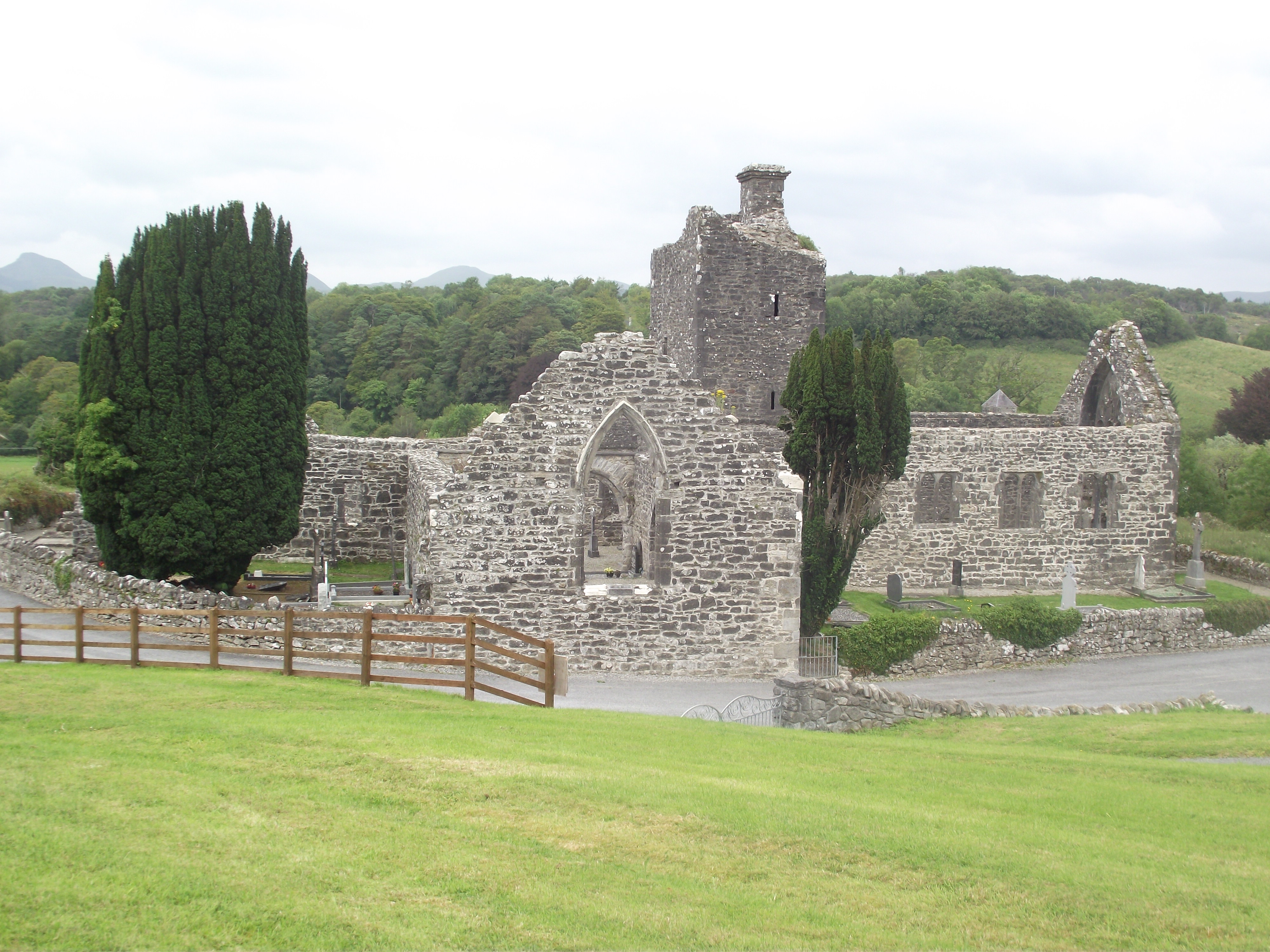 Creevelea Abbey built in 1508 is a friary consisting of a church, cloister and domestic buildings.
It was founded by Eóghan O'Rourke Lord of West Bréifne, and his wife Margaret O'Brian, daughter of a King of Thomond.
The ruin's located 16km from Sligo are well preserved and are next to the River Bonet. This was one of the last abbeys founded in Ireland before King Kenry VIII dissolved all monasteries in Ireland.
The remains of the buildings are extensive and consist of the church, chapter house, cloister and domestic buildings.
In the 17th century the bell tower was converted into living quarters and at one point the church was covered by a thactched roof.
The last king of Bréifne - Sir Tadhy O'Rourke (1605) and Bishop of Killala - Thaddeus Francis O'Rourke (1735) are buried here. The Franciscans once based here were driven out by the Cromwellian Army in the 1650s.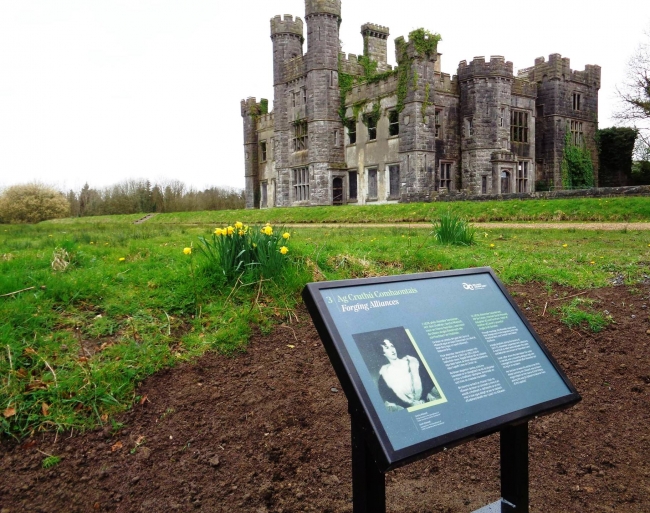 The castle orignally built in 17th century was home to the Saunderson family who acquired the castle during the Ulster plantation. The original castle was inhabited by the O'Reillys of Breffni but was burned down in 1689. Robert Sanderson who fought on the side of William of Orange inherited the castle in 1676.
The last Saunderson who owned the castle was Edward's grandson, Captain Alexander Saunderson. He was a prisoner of war in World War Two and was later present at War Tribunal at Nuremberg as the legal advisor to Lord Justice Lawrence. The present castle dates from 1840 but has suffered numerous fires. It once served as an hotel before being sold to Scouting Ireland in 1997
Although it has suffered several fires the ruines is considered of significant architectural interest, being an exceptional example of a large Gothic Revival country house, with extensive outbuildings and ancillary structures, set in a designed landscape combining formal and picturesque features.
The original round tower at Drumlane was made of wood but replaced with stone in the 12th century under the stewardship of Augustinian monks.
During the Middle Ages, the Drumlane estate was ruled by the O'Farrelly clan; today a medieval gravestone with intricate carvings is said to mark the burial place of a member of the family.
The nearby church is the largest of the buildings to survive, but the monastery was far more extensive in its original form.
Drumlane Abbey was attacked and burned in 1261 by the O'Rourke family, then suppressed as part of the Reformation in the 16th century. Some of the lands were awarded to the O'Reilly clan by the English monarchy, but after the defeat of the rebellion of 1641, the land was farmed by planters.
The round tower is the most distinguished part of the estate. A tall, circular stone structure, it remains the only surviving round tower in the Diocese of Kilmore. Drumlane Abbey overlooks the Garfinny Lough and provides breathtaking views over the lake.